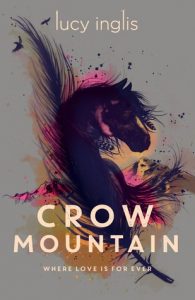 Crow Mountain is one of the best books I've ever read, up there with Ethan's Voice (which I've also reviewed). Here's a little about it:
Emily has lived her whole life trapped by her mother's strict rules. On her way to her wedding, a horrible accident occurs, only she is saved by a local horse-trader, Nate.
Hope has lived her whole life overshadowed by her mother, Meredith, who has her life all planned out for her. She's kept quiet about her dreams until she met Cal.
Little did these girls know their destinies are intimately entwined, and that they will fall in love in their battle for survival…
An amazing book that drew me in, broke my heart and then mended it.