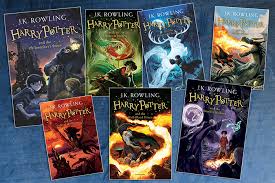 I have been greatly anticipating this review! I am so excited to share my (positive) opinions on this fantastic collection!
Harry, a boy of 11, receives an exciting message brimming with opportunity. Glad to be rid of his grisly aunt and uncle and their slob of a son, adventure, friendship and courage are about to come crashing into his world.
These amazing books are seeds for imagination. They are written in a totally unique style that enthralled me. These are books people must read.
I hope you'll love them as much as I do.
Don't forget to comment and follow Magical Book World! 
Hawi