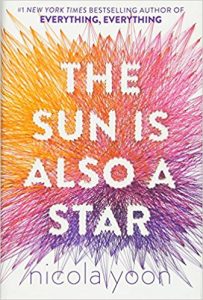 Nicola Yoon is back with another powerful explosion of a book, The Sun is Also a Star. I have posted about another on one her books, Everything, Everything, and I absolutely loved it. The same goes for this wonderful book of destiny and love.
This book really captures the essence of teenage loving, losing and finding the One, and all the pain in between.
I would recommend this to anyone who's a sucker for romance books (like me).