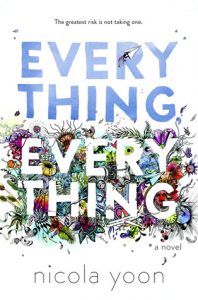 Everything, Everything is a beautiful, eye-opening book about love and the risks we take to ensure that we have it.
Madeline has SCED (Severe Combined Immunodeficiency) and is allergic to everything Outside. She hasn't left the house in seventeen years.
Every day she has been through the same routine in a neverending cycle. But when Olly moves in next door, everything changes for Maddy.
This book was adventurous, lyrical and heartbreaking all at once. I loved every moment of it.
Don't forget to read the book before you see the movie!